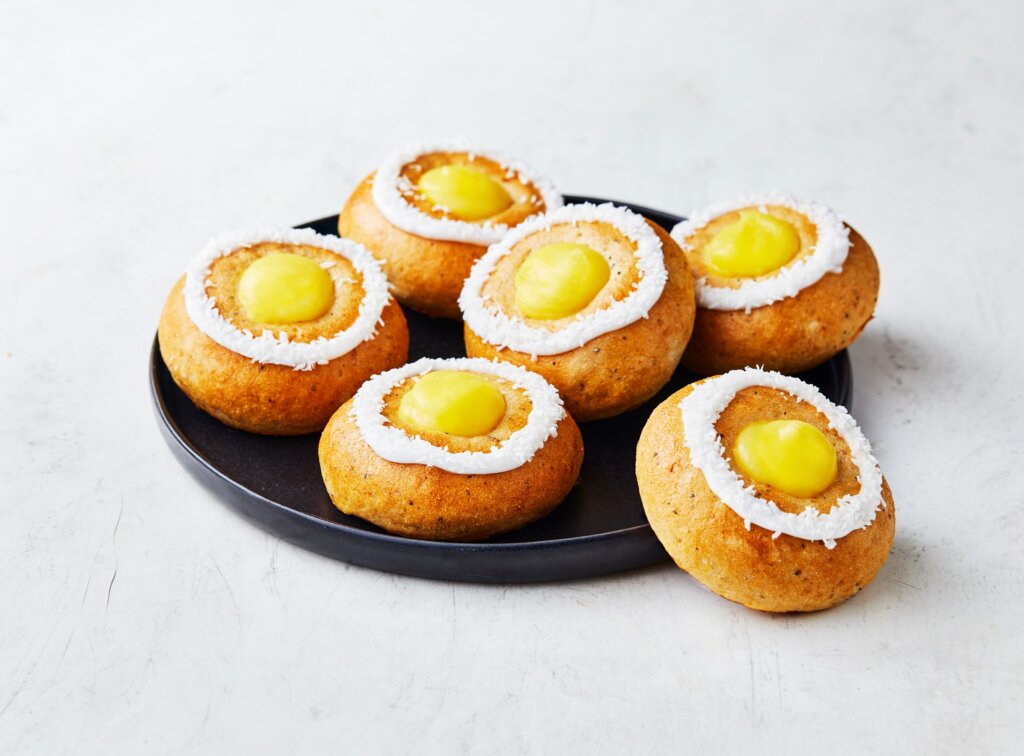 Custard powder is one of our core products and based on a long experience and constant product development. We therefore have a deep experience developing custards with exceptional baking performance and nice creamy texture. Our custards have a rich creamy taste and consistency. They are very easy to work with and can be used both as a filling and as a topping.
The Custard Powder is designed and tailormade to Industrial production and Craft bakeries.
We hope to inspire you. 
Contact us for more information about our products or let us inspire you with recipes or a customized solution.
For more information, please contact us